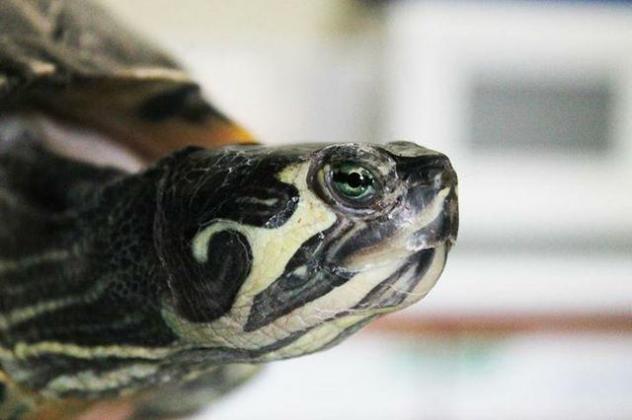 Evie, water turtle — ADOPTED!
Our featured pet for this week is Evie — a super sweet, incredibly social water turtle. She is currently in foster care along with Ollie and Willow, but they can be adopted separately.
As a nearly fully grown yellow-belled slider, Evie will require a large setup. She loves blueberries, sunbathing, and turtle yoga. She also wants your full attention, but you'll have the sweetest friend for life.
Evie has been adopted, but we are happy to add you to our wait list for future water turtles. Check out the pet care guide for more tips on caring for aquatic turtles, then apply online if you'd like to be added to the wait list.