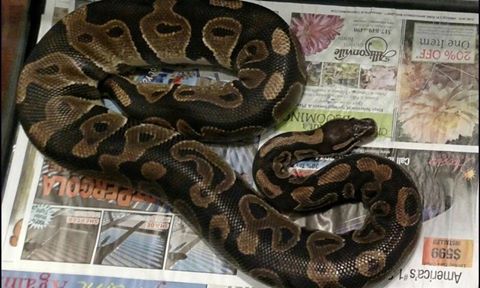 Noodle, adoptable ball python
Our featured Pet of the Week is Noodle. He is a friendly ball python currently in foster care. The gentle giant was left behind in an apartment and has been in rescue for more than six months.
This beautiful snake is easy to handle and looking for a forever home. Check out the pet care guide for more tips on caring for snakes, then apply online if you're ready to add Noodle to your family.