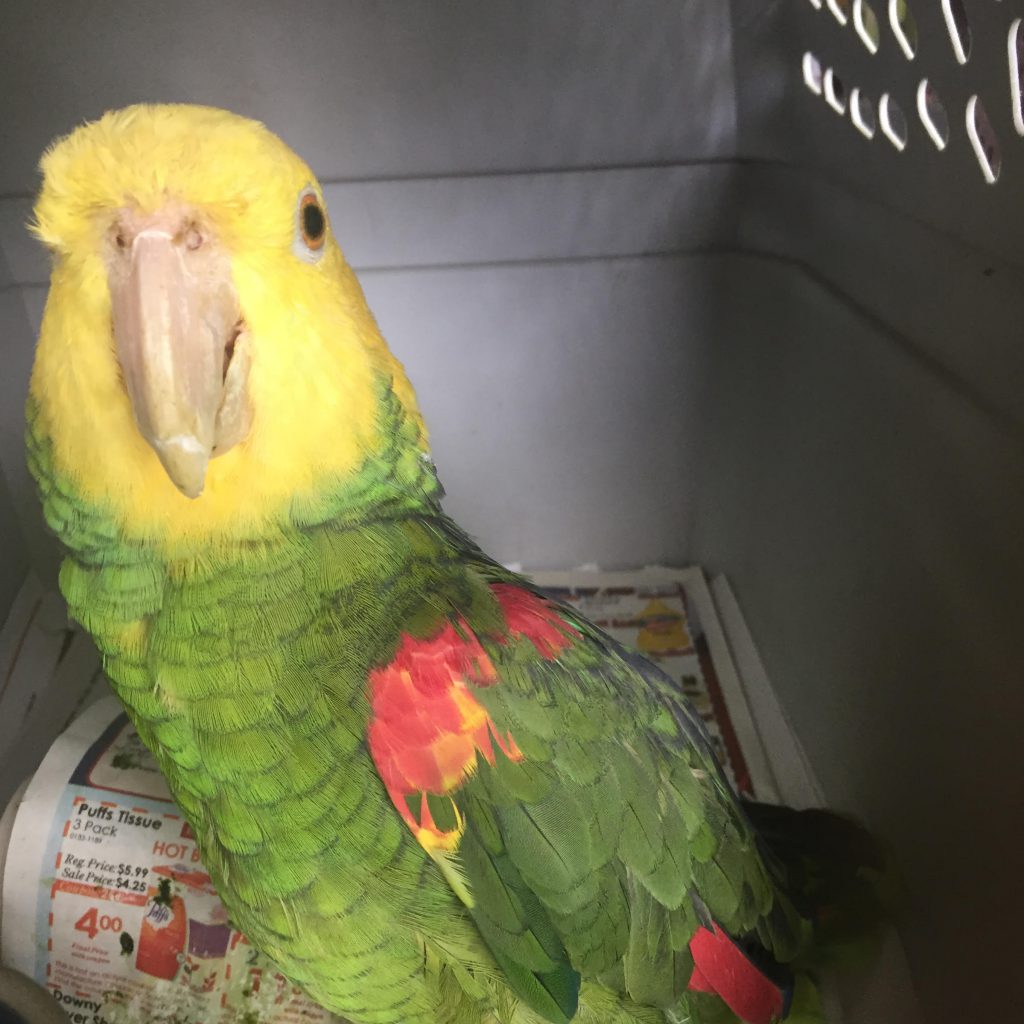 Henry — ADOPTED!
Our Featured Pet of the Week is Henry, a gorgeous, 32-year-old Amazon. Henry has outlived his first two owners, and is looking for a place to spread his wings.
He is curious and interactive, though he is still skittish to handling. Henry was surrendered along with two other birds when their last owner's family could not care for them.
If you're interested in giving this beautiful boy a forever home, check out the bird care guide, then apply online when you're ready to add Henry to your family.